It All Started in Grandma's Kitchen
Specialty Foods For Real People!
Everything in Life Should be This Good, and This Easy!
We offer Specialty Foods for Real People!
As you browse our site, you can order our products, check out great recipes using our products, discover a bit about us, read comments from folks who have tried our products, and learn details about our award winning soup, cheeseball/dessert, dip and beverage mixes.
Just as our dear grandmothers always welcomed their visitors with open arms, we welcome you! If you've got questions or an idea, scoot us an e-mail. We'd love to hear from you. We're proud of the products we make, but we cherish much more the connections we've made with good folks along the way. Thanks for visiting!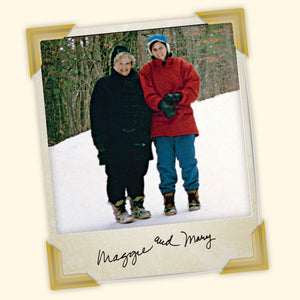 Testimonials
"I wanted to let you know that we just finished having your Potato Bacon Soup for the first time and I feel like crying because it was soooooo much like my mother used to make! I could never duplicate the thick, creamy texture of her soup. Your soup did that for me! Thanks for bringing back a terrific memory of a terrific lady."

Darlene, Iowa
"I like soup. I mean I really, really like soup. I make it from scratch every week, and I often try soup mixes. By FAR your mixes are the best I have ever tried. They are quick, easy, and taste wonderful. Thanks for a great product.!!!!"

Charles
"I must tell you that after trying MANY packaged soups, your soup gets all my stars! Well done ladies!!"

Linda, Maryland
"I recently purchased a whole case of your English Toffee Freezie mix at my local sweet shop. I am absolutely in love with this product, and I love to share this 'find' with family and friends. KUDOS for creating such a unique and addicting product."

Nicole, Ohio